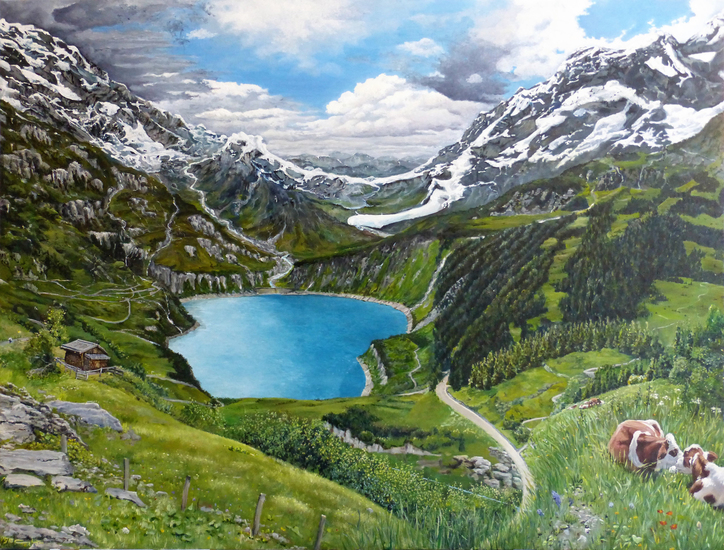 90 x 120 x 3 cm, © 2018, € 1 200,00
Two-dimensional | Painting | Oils | on canvas
On display at
Collected memories of the landscape in Austria. What I walked in with my love wandered past the ever-changing perspectives. We followed the trails and moved on relaxed, while we were also trying to take some steeper slopes to the next vantage point. The bass balm for my so alert mind at work.