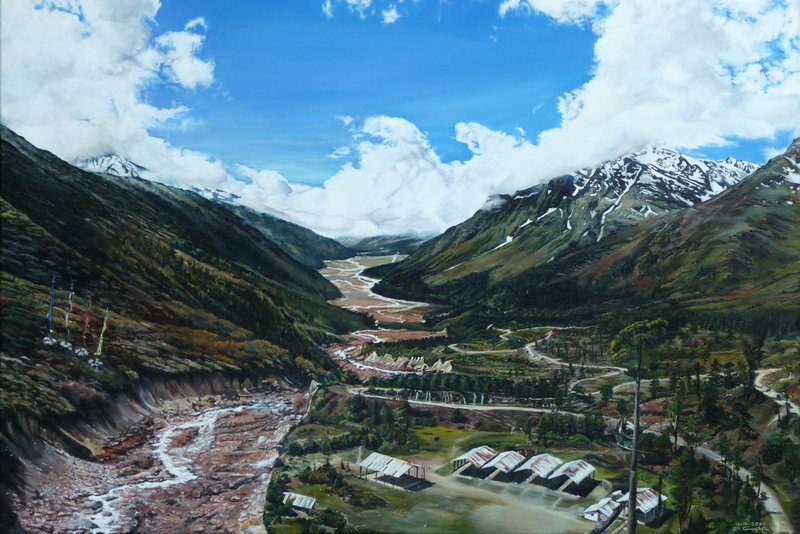 80 x 120 cm, © 2009, not for sale
Two-dimensional | Painting | Oils | on canvas
Mountains in India This painting is for my son Erik Suurmond, who has his work a couple of times a year in India. For me a fantastic challenge to depict hi sfeeling of admiration, and a good study in the technique
It is the view looking down from a higher point into the vally of Sikkem. The water is floating into the painting. Aside of the road will become visible the typical prayer flags, people in india place round the country to forfill their dreams.