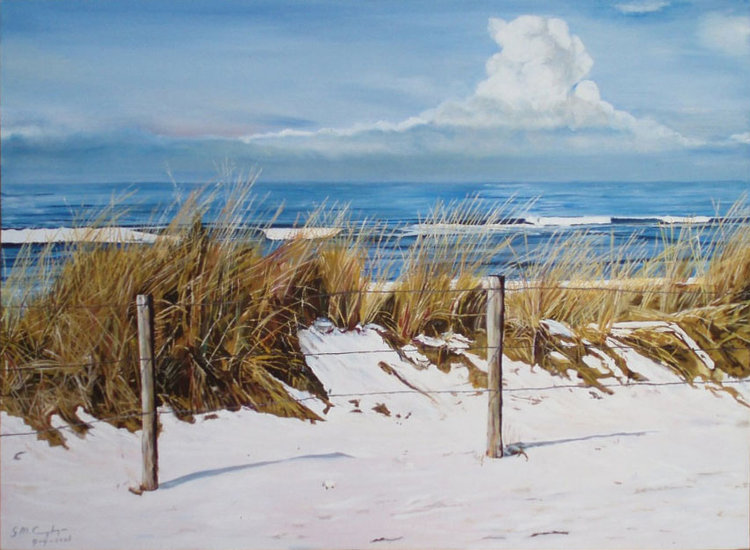 60 x 80 cm, © 2006, € 550,00
Two-dimensional | Painting | Oils | on canvas
On display at Exhibition Diaconessenhuis Utrecht
Walking from "Bergen aan zee" to "Egmond aan zee", I saw the sea framed by snow and grass. Early in the spring it had been snowing. A beautiful combination of snow, beach grass and sea.