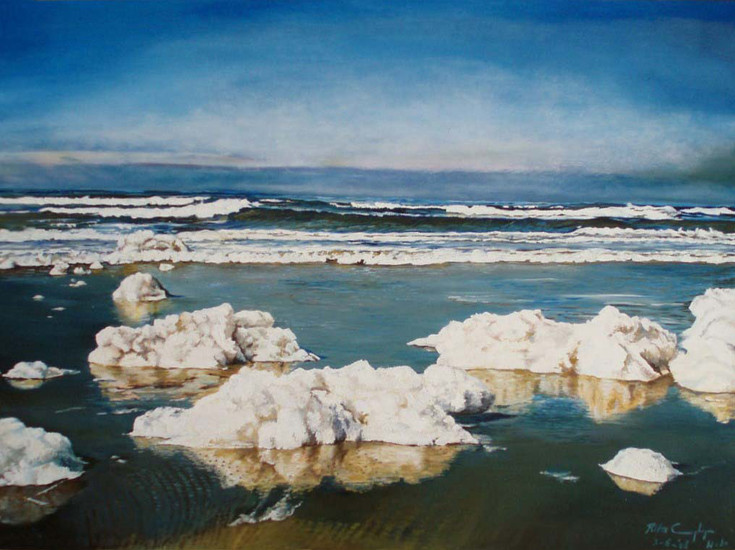 60 x 80 cm, © 2006, € 570,00
Two-dimensional | Painting | Oils | on canvas
Foam at the shore of 'Bergen aan zee' Endless far stretched the water, and foam floated on a very thin layer of water. Gently, slightly wrinkled by a nice cold breeze. It looked like icebergs, but so soft and tingling, it almost took my breath.