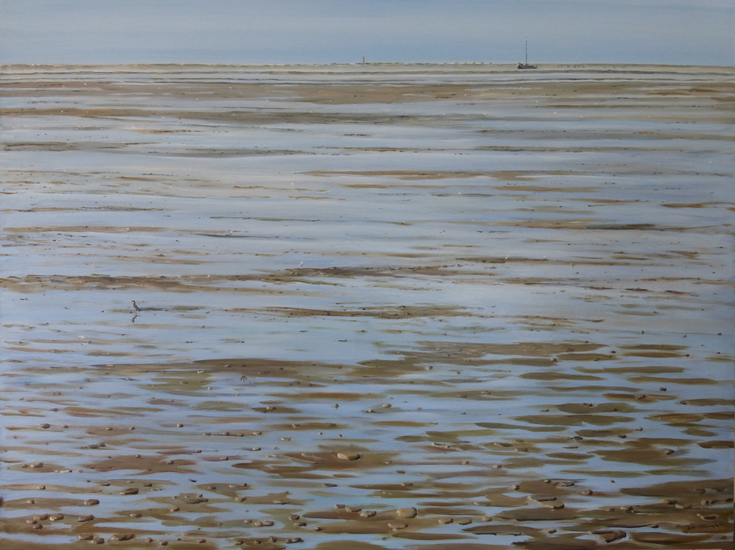 90 x 120 x 4 cm, © 2015, sold
Two-dimensional | Painting | Oils | on canvas
Perspective from Moddergat, a viewu over the Waddenzee, during the tides when it is ebb An atmospheric image of a special nature in the Netherlands. The Wadden Sea. The mudflats at low tide seen from the dike at Moddergat.