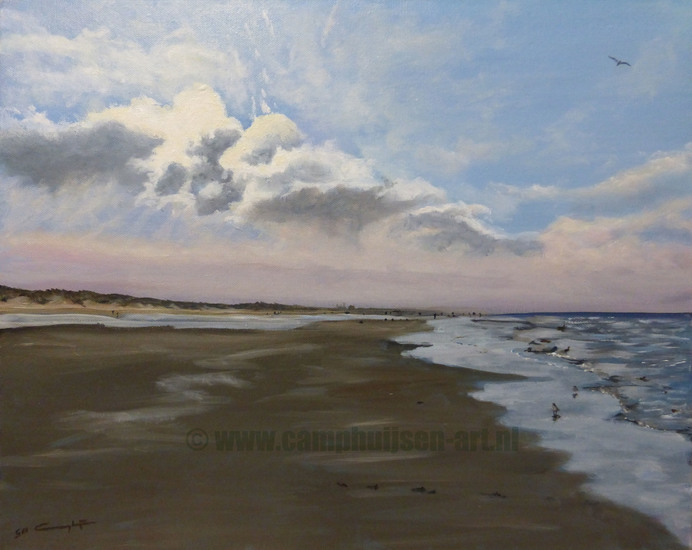 40 x 50 cm, © 2015, € 480,00
Two-dimensional | Painting | Oils | on panel
On display at Exhibition Diaconessenhuis Zeist
It's evening .. just a while going to the beach, the sun begins to disappear behind the clouds, it will not be long before he disappeares behind the horizon.
Another day ends, and time to go home. People disappear as dots on the horizon .. Come and breathe the salty air in, once more deeply.
Stuur als kunstkaart

Vanaf € 2,95 excl. porto