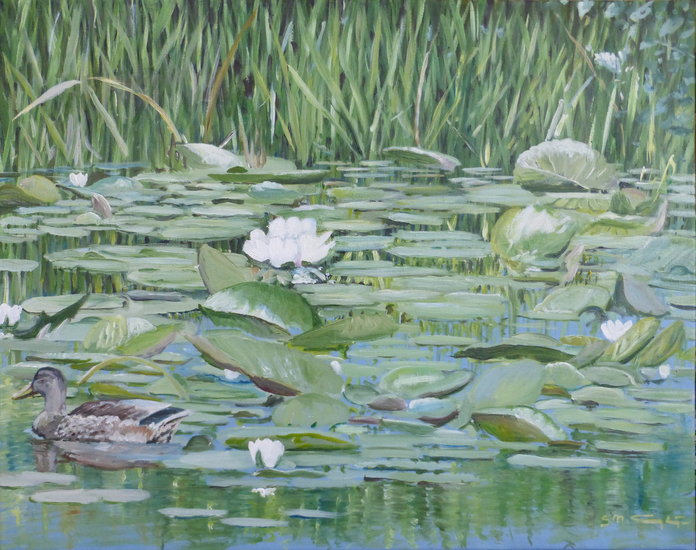 40 x 50 cm, © 2018, € 450,00
Two-dimensional | Painting | Oils | on canvas
Outside we were painting, the canvas stayed put aside for a long time. It was unfinished, the idea was there, but the moment of sitting outside no longer. Memories and photos work very well. Hey, did I see something swimming there now? Almost camouflaged. but still visible. Peace. And again enjoy, the silence the sun on the sun hat .. the experience happens again, when looking at this painting. And I remember how we were sitting along the shore with our easels.