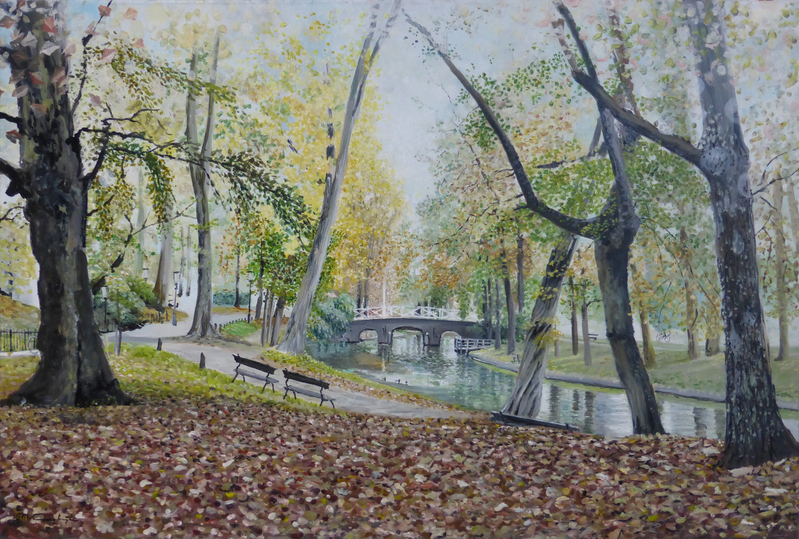 60 x 90 cm, © 2017, sold
Two-dimensional | Painting | Oils | on canvas
Utrecht also has such beautiful places. This way I regularly drive a route that leads me to this lovely bridge from 1833. I enjoy it every time. For example, autumn has a beautiful light as it retains on my retina and on the canvas.