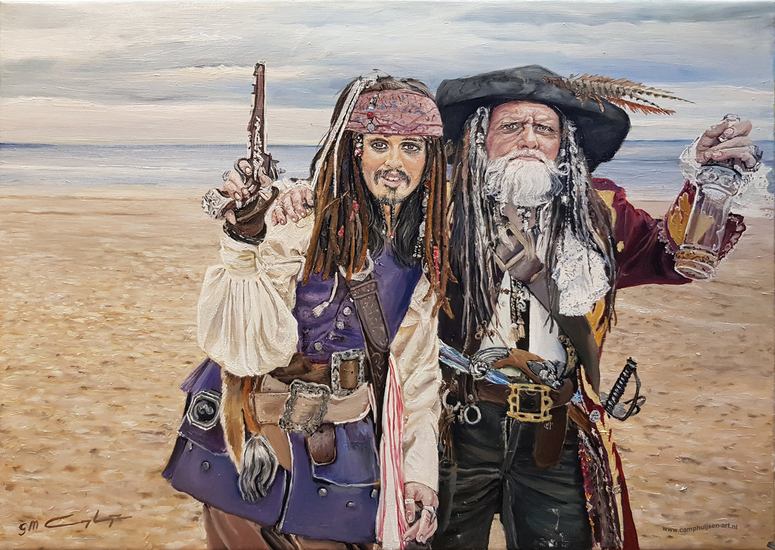 46 x 66 cm, © 2018, € 575,00
Two-dimensional | Painting | Oils | on canvas
On display at BeeKk in the Picture
Two colorful comrades, standing on the coast, when dozens of people demonstratively clean up the beach, plastic and other rubbish.
A Dutch version of the pirates of the Caribbean. Thanks to the models Jacob K. and Peter W.