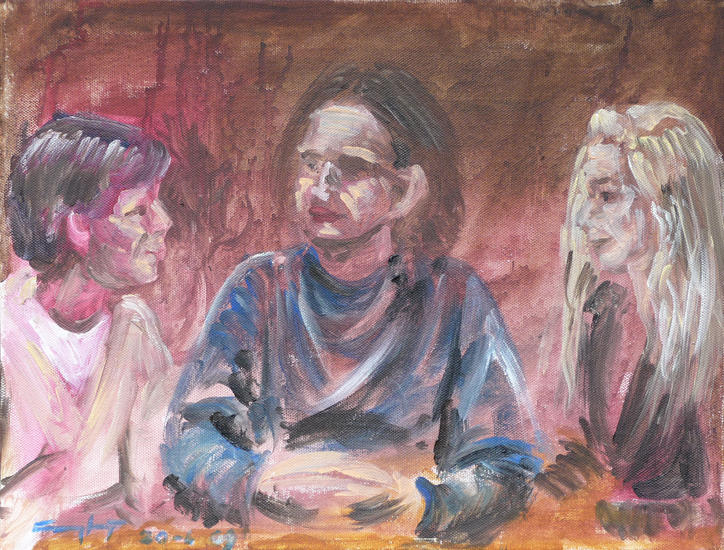 30 x 40 cm, © 2009, sold
Two-dimensional | Painting | Acrylic | on panel
During midsummernicht I painted some impressions, among that this groupportret. People could meet each other that night, or just absorb or share the special athmosphere, of sacretdance, Tibetan Singing Bowls. I watched these people and felt inspired to paint the meeting.