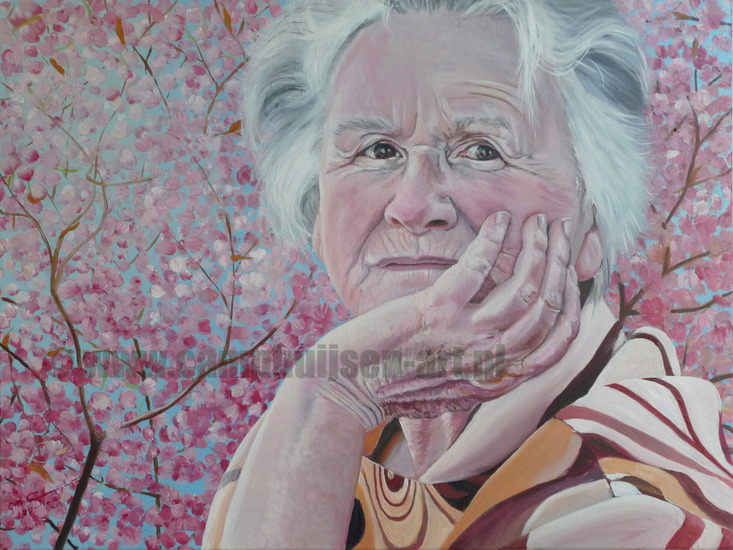 60 x 80 cm, © 2011, not for sale
Two-dimensional | Painting | Oils | on canvas
Born in the spring, my mother. At the age of 81 portrayed in front of her beloved blossom tree. Here she looks at my dad while watching and thinking. I hope that we three will have a good number of years to enjoy each other.