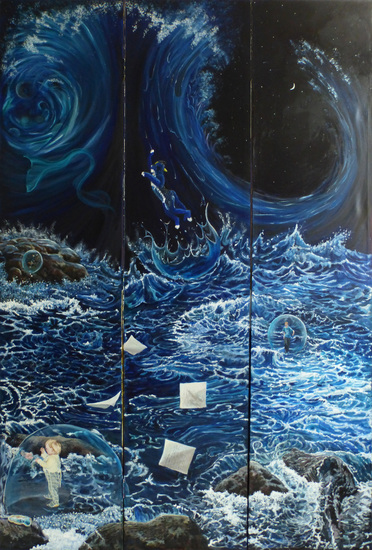 180 x 120 cm, © 2018, not for sale
Two-dimensional | Painting | Oils | on canvas
On display at Lifecycle
The other side of "Like a Phoenix from the ashes" Experiencing the world as an unpredictable environment, see a child growing up. Developing until the outbreak had to come out of the safe bubble. Meeting the challenge on our own strength, renewed and full of zest for life and strength.
Stuur als kunstkaart

Vanaf € 2,95 excl. porto