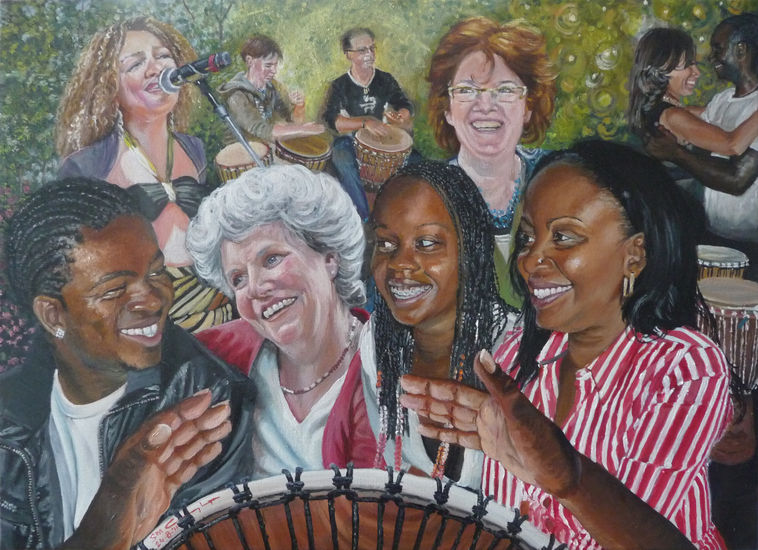 50 x 70 cm, © 2011, € 750,00
Two-dimensional | Painting | Oils | on canvas
On display at Lifecycle
People surrounded by people speaking freely and enjoy together. Music is anintercultural medium and great form of expression which, people in all sections of the population, manages to touch.

The third of a series of three on refugees.