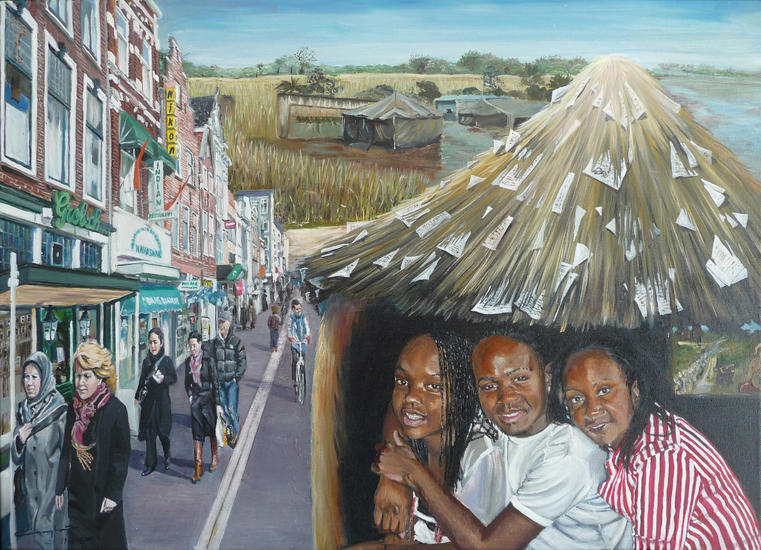 50 x 70 cm, © 2011, € 750,00
Two-dimensional | Painting | Oils | on canvas
On display at Lifecycle
Refugees from Angola People who had to leave everything behind, feel lost. Living like in a parallel world in the country that offers shelter. But not without any new injuries due to the bureaucracy, while they seek a home, a place to be free.