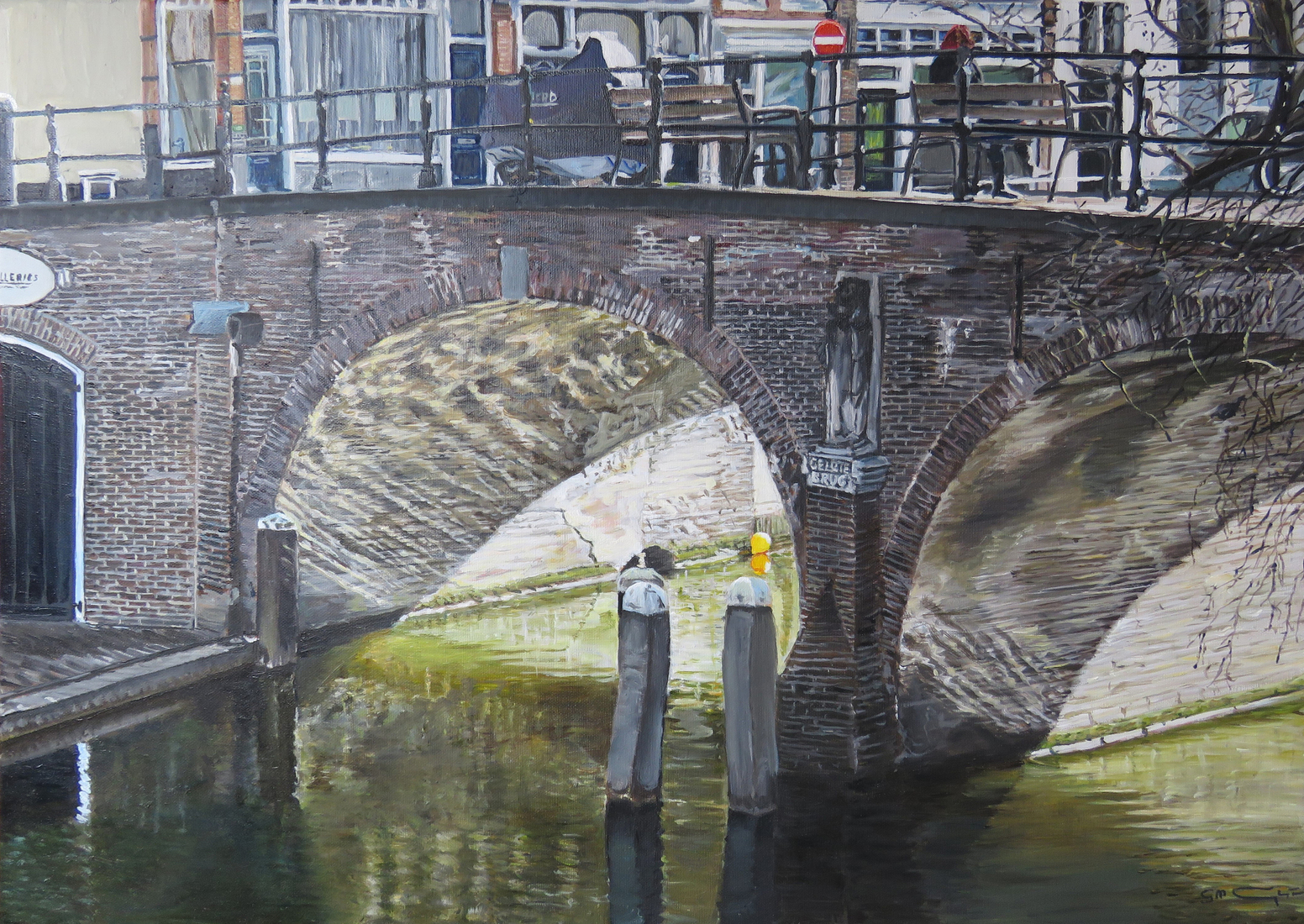 50 x 70 cm, © 2020, price on request
Two-dimensional | Painting | Oils | on canvas
I often cross this bridge by bicycle. The Geertebrug, on the way to or from the Geertekerk. I like to look around and see what touches me. The reflection of the water, for example, And then the reflection under the bridge. Awesome. I wanted to capture and return it in this painting.