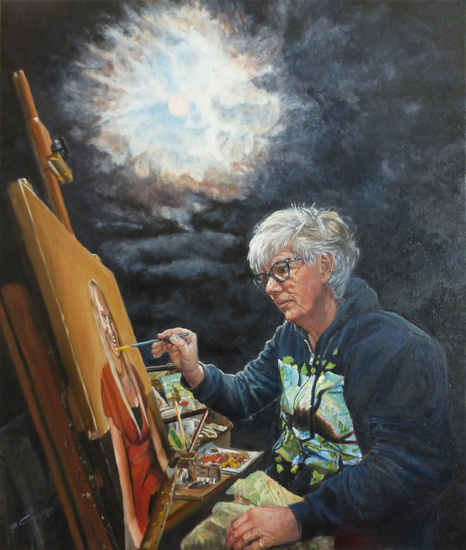 70 x 50 cm, © 2019, € 799,00
Two-dimensional | Painting | Oils | on canvas
It was in February that I let the light shine on my canvas in a different way. It was the night before the super-blood moon would be in the sky. I was inspired by the moon, as I myself and my daughter were born near the full moon. Here I work on the portrait of my daughter, in a new way, according to the old masters; on a ground layer, a ground painting, death painting, after which I try to make the emotion and the character of the color in color. I am face to face with my child. Like every painting again a child from a creative soul.