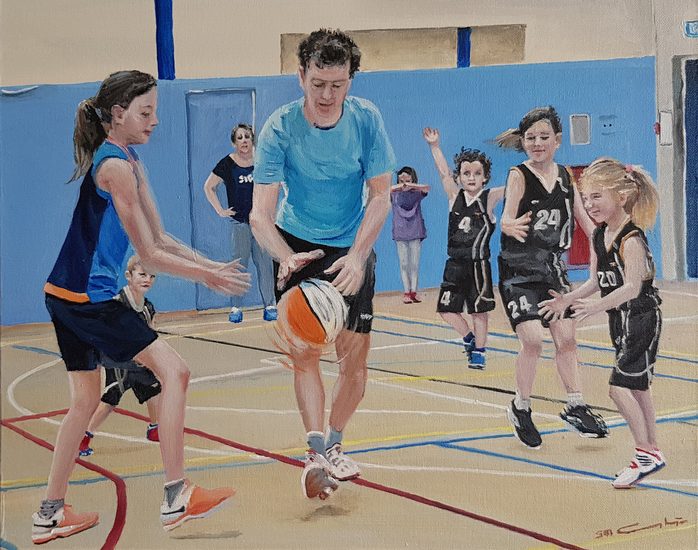 40 x 50 cm, © 2018, price on request
Two-dimensional | Painting | Oils | on panel
Two small mixed teams play the sport basketball together. Sporthallunnetten is extensively used dur various enthusiastic athletes. My son and his family are practically active there every week. I enjoy the fun that the players and the spectators have.