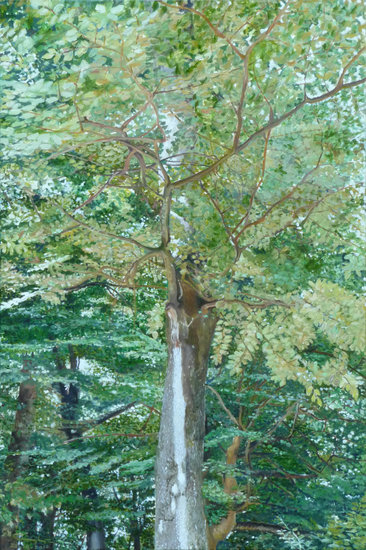 90 x 60 cm, © 2010, € 850,00
Two-dimensional | Painting | Oils | on canvas
On display at Exhibition Diaconessenhuis Zeist
Nature in one of its manifestations. Highlighted by me. As a meditation, working the colors green deviousness through the painting. From the dark woods, reaching to the light. This I enjoy.